Craft Roundup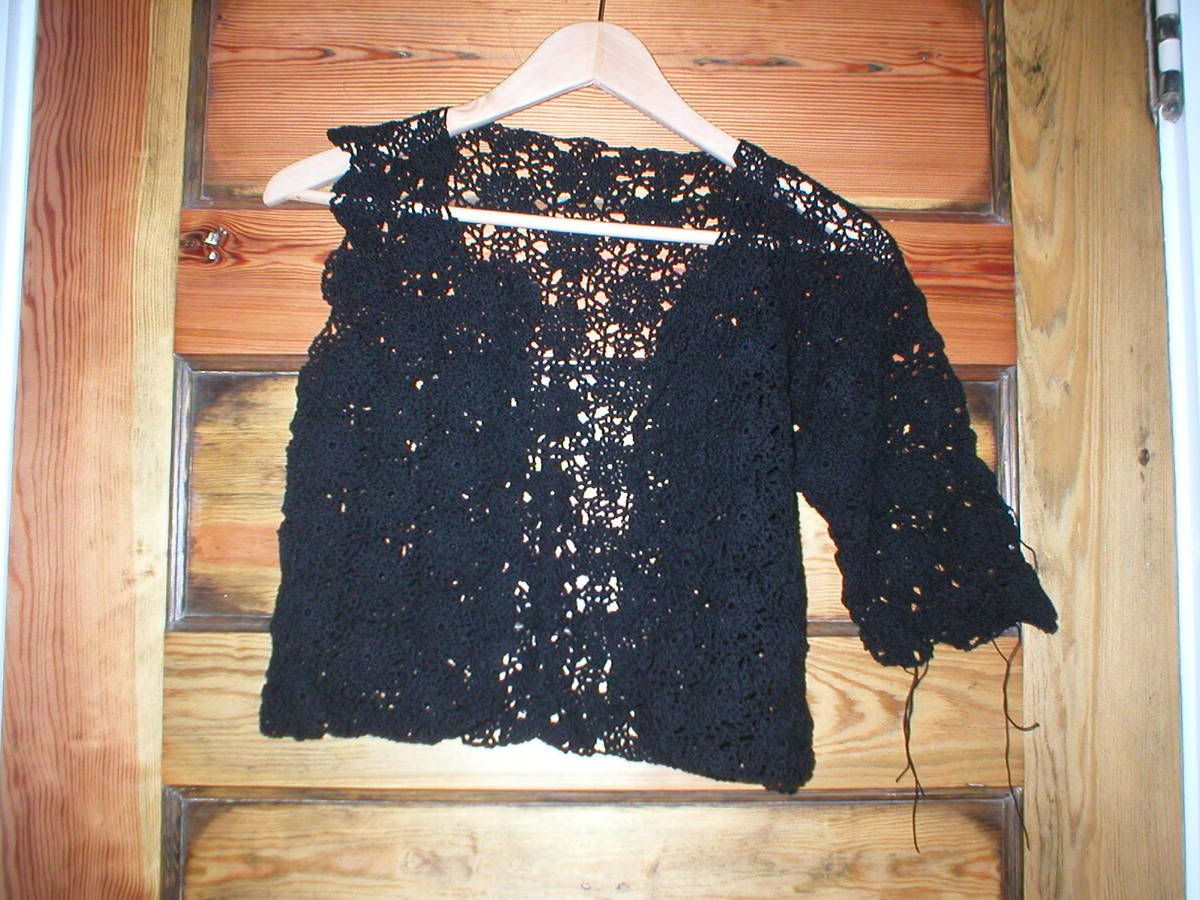 Progress has been slow on the thread crochet jacket. Will it get slower now that I won't be able to wear it for months and months and months (until it gets warm again) even if I finish it? I have made nine crocheted dishcloths. They're garish, and they have that dorky homemade look. Let me know if you want one.
Haven't even cast on the mittens for Marlene (supposed to be a Christmas present). No idea what to do with the very fine, textured rayon yarn that I acquired from my neighbor when she moved. She's 79 years old (lived in that house for 74 years!), and it was a SABLE situation (Stash Accumulated Beyond Life Expectancy).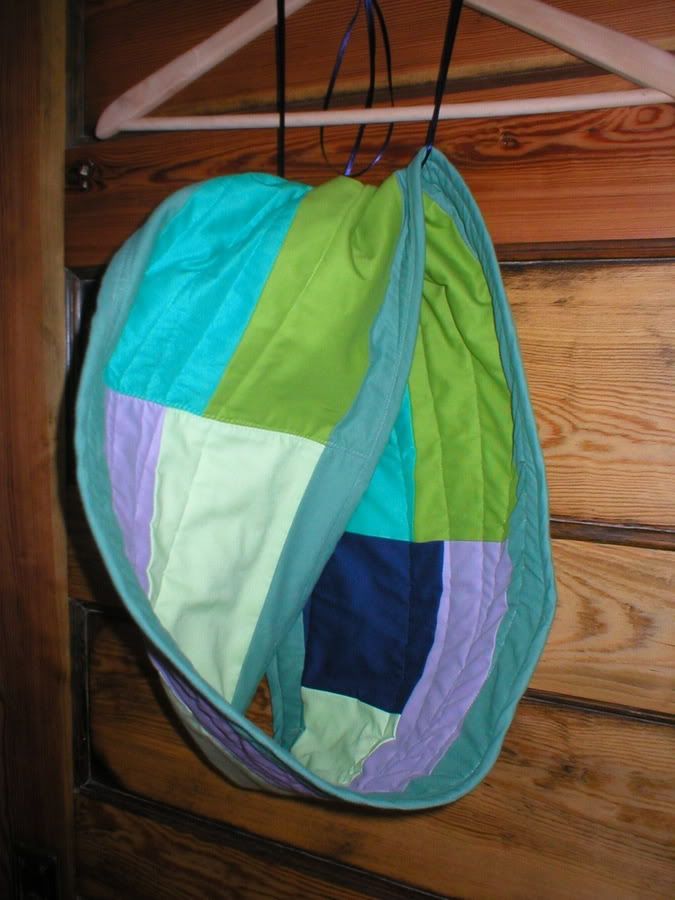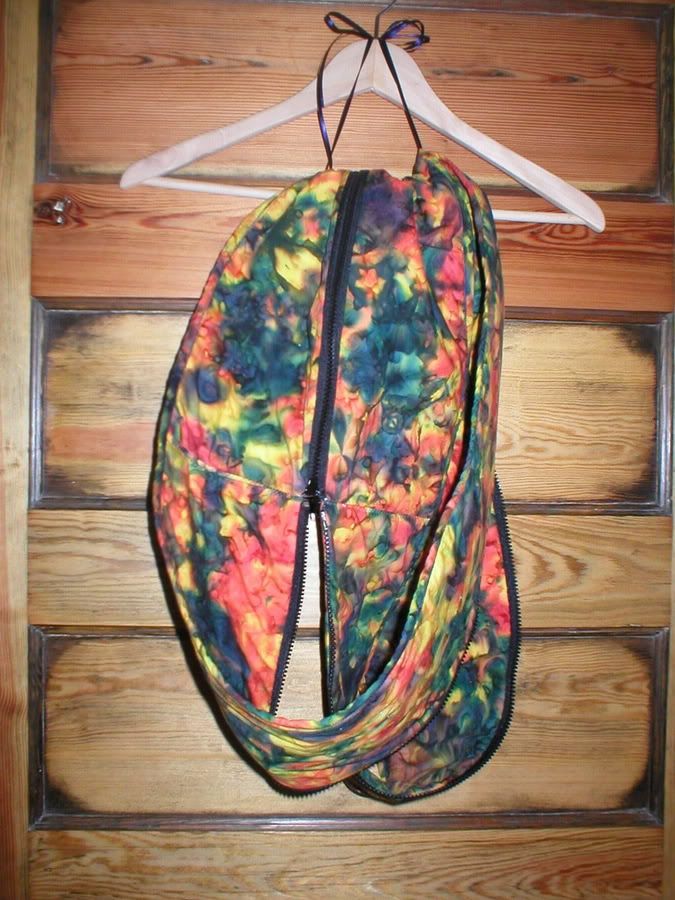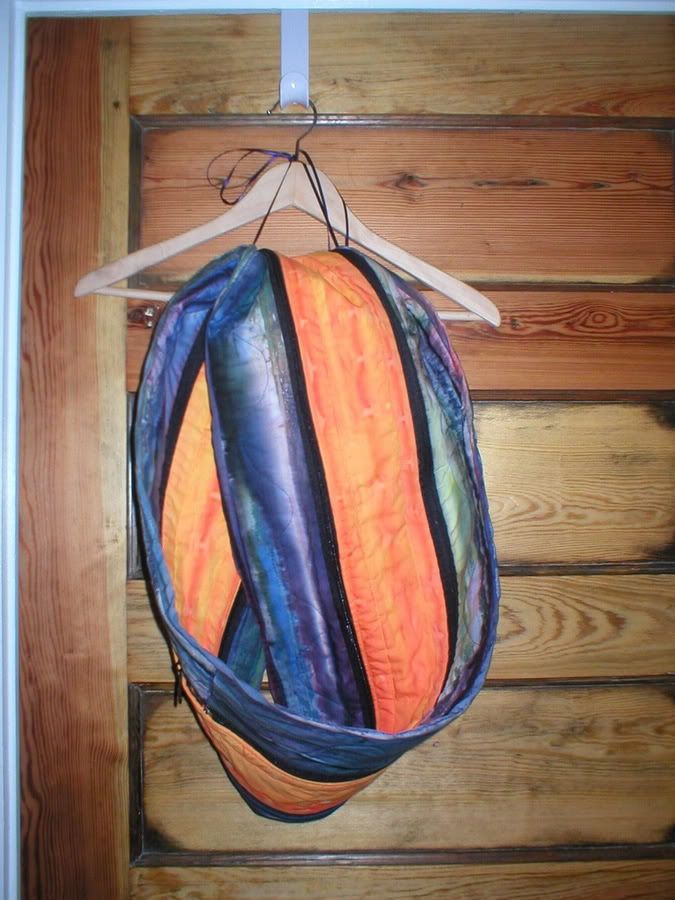 Most of my craft time has been spent making a trilogy of quilted Mobius strips. Two of them have zippers; you can see one is partially unzipped. Today I'm going to see if I can make some Klein bottles (minus a disk) out of felt.